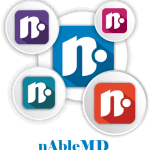 Accept Everything and Lower Your Rates
Discover Features That You'll Love
Our integrated payments make it easier for you to get paid, recharge accounts and reduce your carbon footprint, all while using one, simplified system.
Learn More About Integrated Payments
See how easy to use and helpful our features are! Stop letting payments be a chore and make better use of your time.
Integrate with nAbleMD today.
100% Satisfaction Guarantee
*One (1) free Smart Terminal ($649 value) per current MID processing >$25,000 monthly. If you currently process payments, we will match your rates. Simply provide us with two (2) months of billing statements from your current provider.